---
---
Helvetica
is a feature-length independent film about typography, graphic design and global visual culture. It looks at the proliferation of one typeface (which recently celebrated its 50th birthday in 2007) as part of a larger conversation about the way type affects our lives.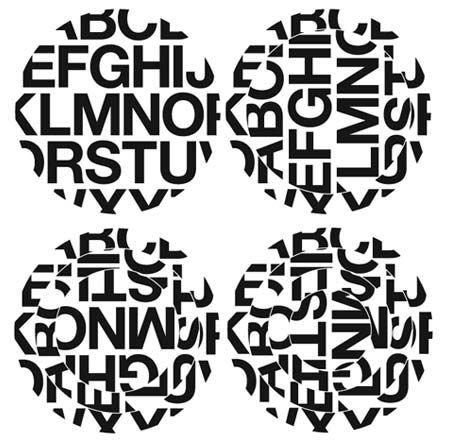 The Helvetica Blu-ray high-definition disc in a special limited-edition package conceived and designed by Dutch design team
Experimental Jetset
. The 12" gatefold record cover holds a 4-panel Blu-ray disc insert in one side and a fold-out poster (60cm x 60cm / 23.5" x 23.5") in the other. The whole package comes in a custom black cloth record bag.
Only 1,500 copies have been produced, and this edition will not be reprinted. Each copy is signed by director Gary Hustwit.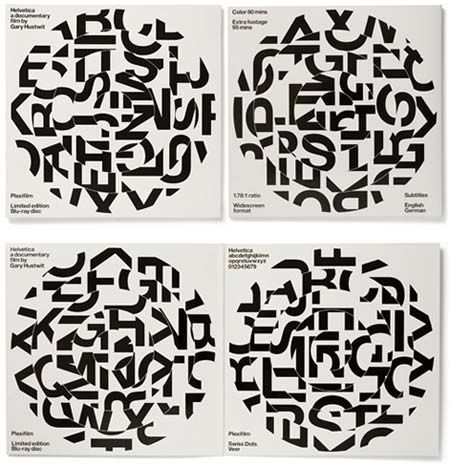 "Maybe it's good to explain where the actual idea of the gatefold sleeve came from. Basically, our starting point was the idea of the Blu-ray disc as yet another new format. We thought it would be interesting to underline this new format (Blu-ray), by referring to an old, almost obsolete format (the vinyl record). So basically, it's a game of formats. But it also refers to what Gary told us when we first met him, when he was explaining the sort of movie he had in mind: "a rock documentary about a typeface". So the idea of the packaging referring to a record sleeve makes sense, we think.
We started with the idea of using the alphabet, as it was shown on the 'Meet the Cast' poster. We then put this alphabet in a sort of 'disc': a form in which the alphabet is spiralling into itself. All the 'discs' that we used in the packaging are different: on each panel, the alphabet is spiralling another way, generating forms that are different each time.
Why these spirals you might ask? Well, first of all, the disc-like forms refer to the idea of formats: Blu-ray, vinyl, etc. Secondly, we liked the idea of Helvetica as a typeface spiralling out of control, or revolving almost like a planet, or a dark sun, or a universe in itself. We also thought that the spiral-like disc would refer to rays, radiation, etc., underlining the idea of Blu-ray.
But most of all, we really wanted to show the typeface in a sort of deconstructed type specimen. We thought it would be interesting to show the typeface, without actually showing it. As you see, the forms shown on the sleeve are not recognizable as letters, but you can still notice the shapes that are characteristic for Helvetica." - Experimental Jetset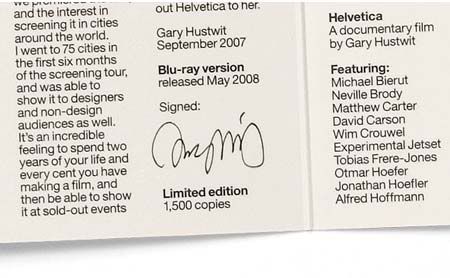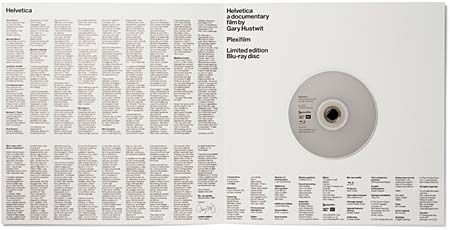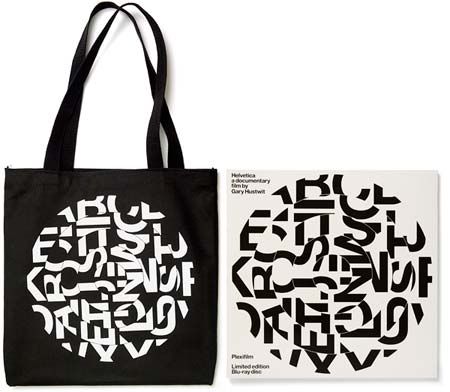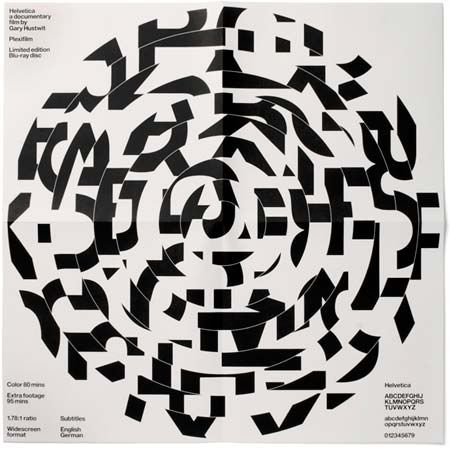 via
Helvetica Film
|
Experimental Jetset

Category: packaging + graphics, packaging and graphics