---
---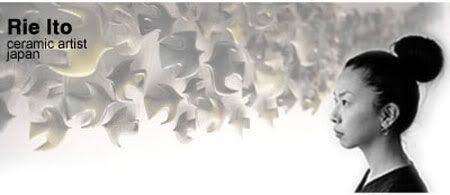 Rie Ito ceramic works is often of the motif of birds and flowers. The beauty of the curve and the delicacy of detail is a must. Born and grown-up in downtown Osaka, Ito's works are full of natural power. Although young, Ito's already being recognize as a talented ceramist with her distinctive style. The form usually is made of soft curve in every way. Since then, ito has a number of solo & group exhibition held in Japan & around the globe. The most notable exhibition of Ito are "Rie Ito Ceramics: BIRDS" Exhibition 2004 & "Rie Ito: flowers" Exhibition 2005 in collaboration with
graf media gm
.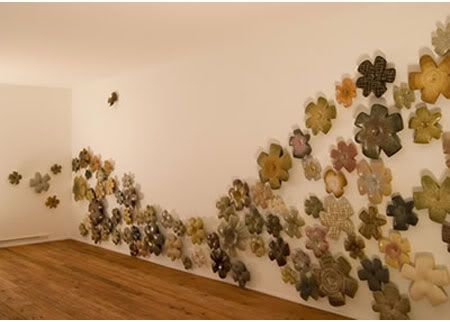 Produced by 'Graf:decorative mode no. 3', more commonly known as 'Graf', Rie Ito Ceramics is a new approach to art direction, formed by the collaboration of
Graf
, the Osaka-based design unit, and the ceramicist, Rie Ito. Under the protective umbrella of
Graf
, Ito is given freedom to pursue her artistic goals, producing a new collection every couple of years. Although quite young Ito has already had a mini-retrospective in Bangkok, Thailand, in March 2006 and been selected for Global Edit by Wallpaper* in Milan, Italy in April 2006.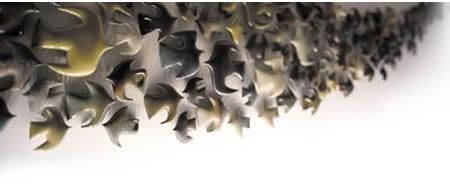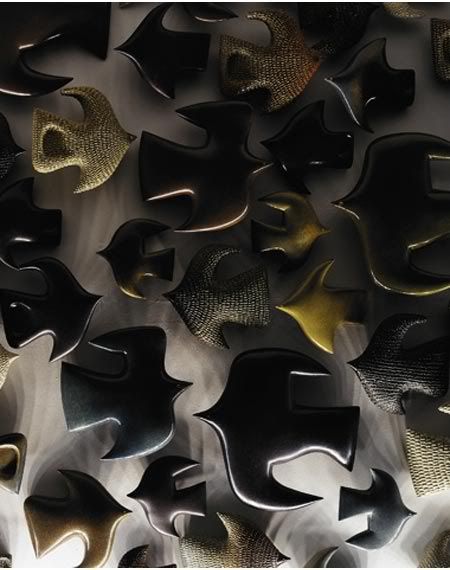 Looking at the birds of different poses and different scale, is downright adorable. And the smoothness of the form, the venom of some of the gap and makes us feel the sense of surface. The curve does not end just beautiful. If you look at an exhibit, the works will be such a details to an eyes.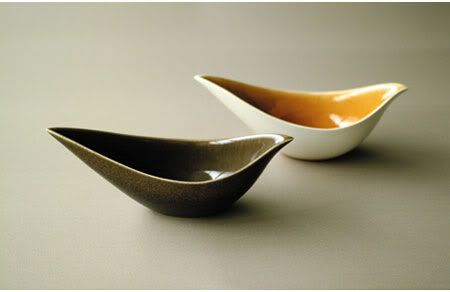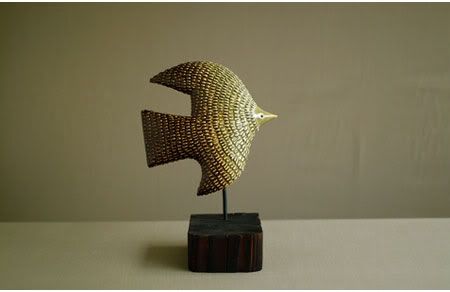 Ito's own future is beyond pottery. Like a long trailing vine leaves that will groe anywhere, Ito's hope what she does will leaves a mark in the rapidly changing world.
Currently, Rie Ito is based in Osaka & run a studio teaching pottery.
You can read about Rie Ito interview in Japanese
here
.
via
graf
|
Clippin Jam

Category: art + craft, art and craft, artist and designer, Design, furniture and lighting, objects, packaging + graphics, packaging and graphics, tech and gadget