---
---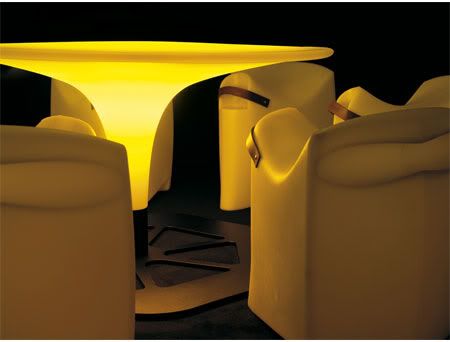 YeeHaa! is a set of furniture suitable for dark environments. Thinking of a campfire and you will get the idea of YeeHaa! family.

The Bronco stools were the very first designs by Dirk Wynants as the perfect solution to comfortably sit around the Qrater campfire dish. Soon after however, the Corral table that symbolizes the Qrater fire dish 'saw the light', closely followed by the C'upsidedown pendulum lamp. The lamp is actually a Corral table hung upside down from the ceiling.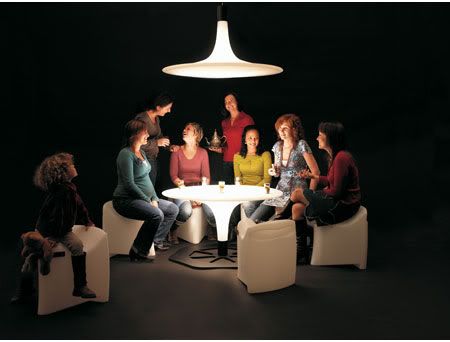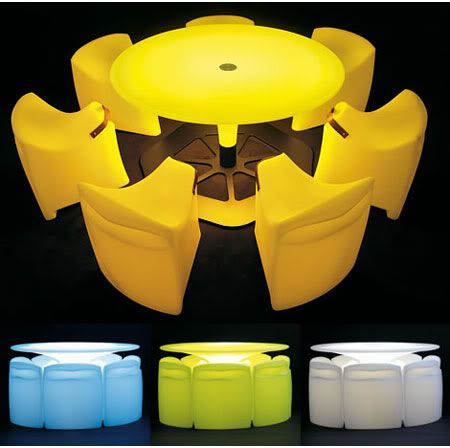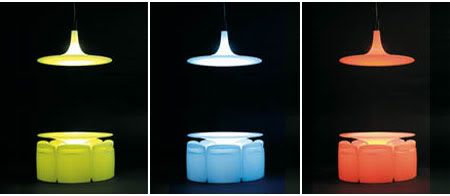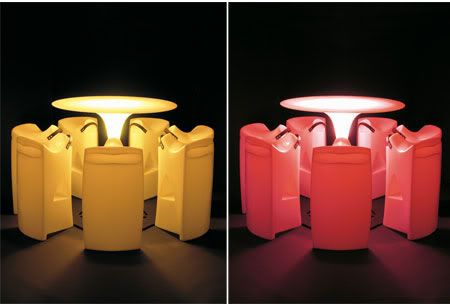 The Totem was added, allowing people to safely store 28 Bronco stools in a very compact way. Last but not least, high Bronco bar stools and high Corral tables were added to address bar and hospitality needs. The YeeHaa! family covers all of these products under one name..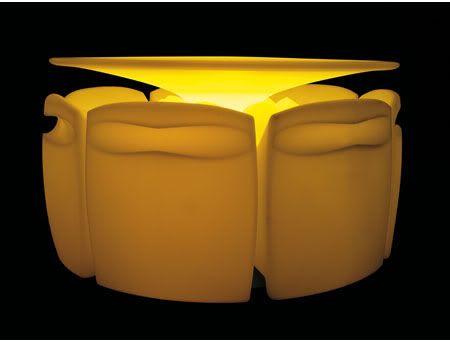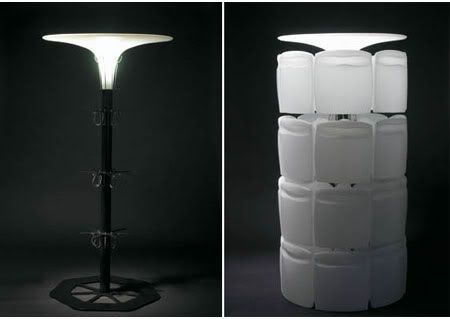 via
Extremis

Category: Design, furniture + lighting, furniture and lighting