---
---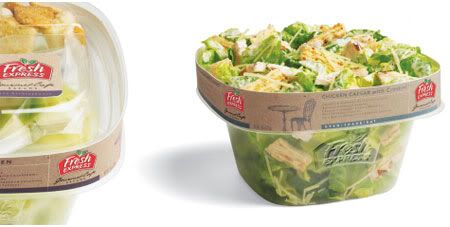 Fresh Express
, the No. 1 salad maker and the leader in fresh foods for over 80 years in America, has sought to extend its core brand attribute of freshness and enter the lunch market with fresh, single-serve meals and salads. To explore the potential content and packaging of the offering, Fresh Express approached
IDEO
, with the ultimate objective of creating a memorable salad purchasing and eating experience.
After specifying a series of potential salad components, IDEO began conceiving of cost-efficient packaging solutions. To devise unique, high-volume food packaging that minimized adoption costs, IDEO had to ensure that the design utilized existing machines and processes. The packaging also had to work within the confines of an established assembly process, in which ingredients are kept separate, customizable, changeable, and attractive to the consumer.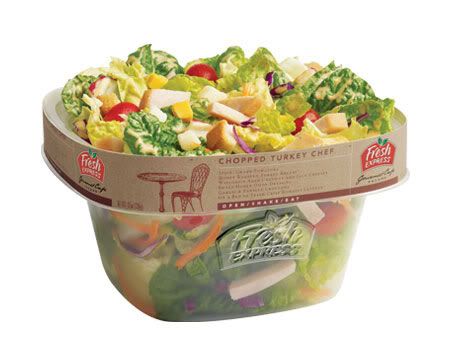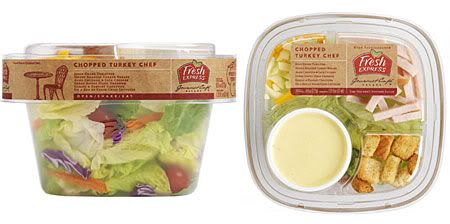 The result is a packaging solution that enables a new experience in salad buying, preparation, and eating for people seeking customizable and convenient portable salad options. The packaging itself is divided into five compartments: one large compartment for the salad greens and four compartments for toppings, proteins, and dressing, each enclosed with a gas-sealed plastic layer. The compartmental design allows for ease of production and prevents any cross-contamination of product or unwanted mixing.
The most unique feature of the packaging is the included utensils—called "forksticks"—that function as tongs, forks, and spoons in a single tool. The multifunctional design consists of two three-pronged flat forks (made of die-cut wood) that notch together at one end to lock together and function as a pair of tongs. When the forksticks are in "tong mode," items such as cherry tomatoes can be easily handled during salad creation. When the utensils are separate, they function as forks for tossing the salad in the provided packaging and, finally, for eating with.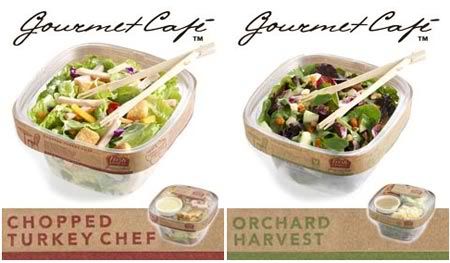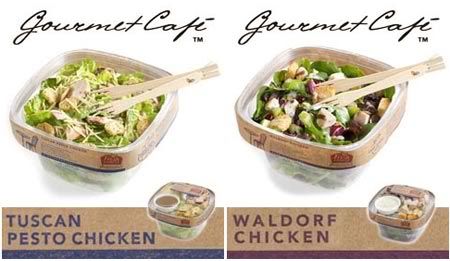 via
IDEO
|
Fresh Express

Category: packaging + graphics, packaging and graphics