C,mm,n (pronounced 'common') is an open source community for sustainable personal mobility. C,mm,n is about a new type of vehicle, a sustainable electric car concept. Based on the open source concept, the c,mm,n vehicle development is 'open to all'. The c,mm,n car blueprint and the c,mm,n mobility concepts are freely available under an open source license. This allows the whole world to take part in the development of truly sustainable mobility. Everyone is free to use and modify the design.

Open, inviting, friendly, unconventional. The look of the c,mm,n says all these things. Its styling makes you feel at home in the car and gives you a pleasant vantage point for seeing the rest of the world.

In 2005, the Netherlands Society for Nature and Environment approached the universities of technology in the Netherlands with the request to produce a sustainable mobility concept for the year 2020.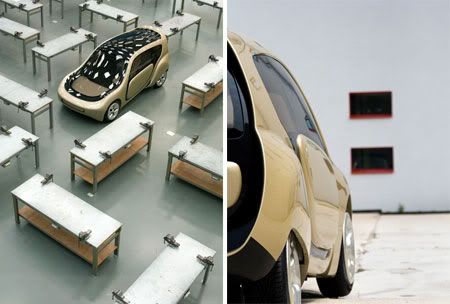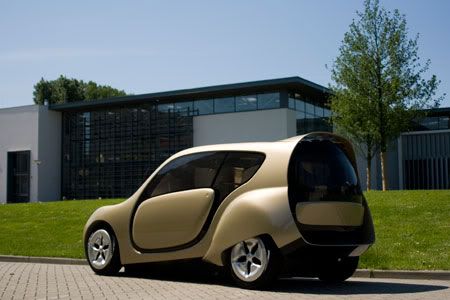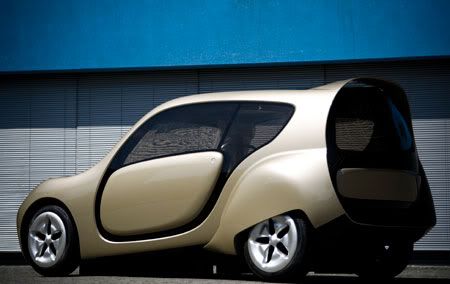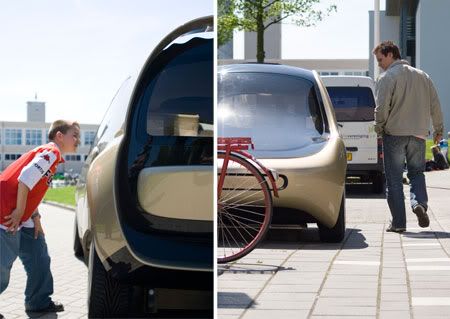 via
c,mm,n

Category: objects, tech + gadget, tech and gadget