A collection of hybrid furnishings for both outdoor and indoor with a fresh, nonchalant, very spirited character (also ironic, at times), for moments of relaxation and informal socializing. The principal item in the collection is Nido, a lounge seat for multiple users composed of a "shell" that rests on a support structure. The "shell" can turn and be angled as desired. When not in use it can be separated from its structure and hung on the wall, to wait for next spring.
Nido is made with metal tubing and woven colored polyester ribbons. It can contain cushions with different forms, colors and sizes.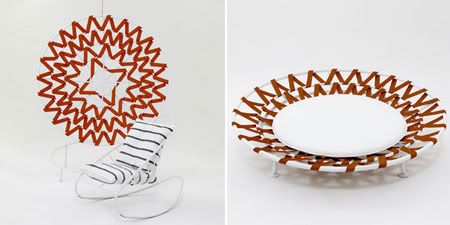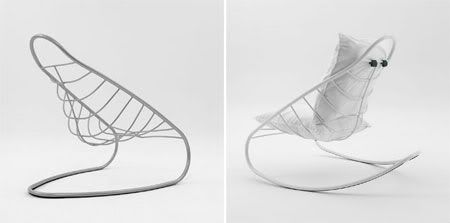 The collection also includes: a sun cot with the characteristic spoked wheels, a small rocking chair for relaxing in the shade of an olive tree, and a chaise longue for naps, with one's feet resting on a hassock.
Framura collection of furniture is a collaboration between designer Sezgin Aksu (Turkey), and architect Silvia Suardi (Italy).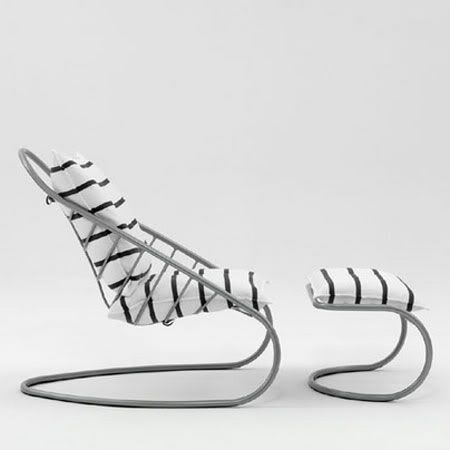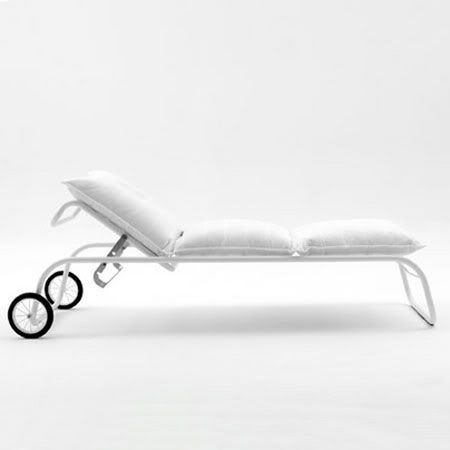 via
Sezgin Aksu
|
eDepadova

Category: furniture + lighting, furniture and lighting