---
---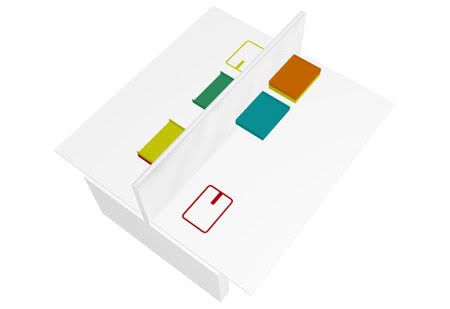 Fun at the workplace! That the thought when Fredrik Mattson designed NOMONO for Horreds. NOMONO is an office that is as simple to keep in order as possible – and give you more energy for the fun things to do.

The work habits are not the same as 20 years ago. Today most people uses laptops, we talk more in cellphones than the regular phone and we don't write many letters by hand. The single office is becoming nothing but a memory. Of course the office must change with the circumstances! It has to be easy to connect the laptop. Everyone are tired of messing about with cable trays and connections? I want the technique to be there but not visible.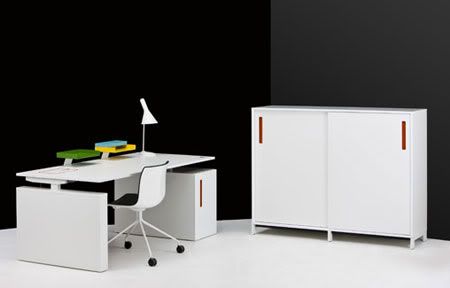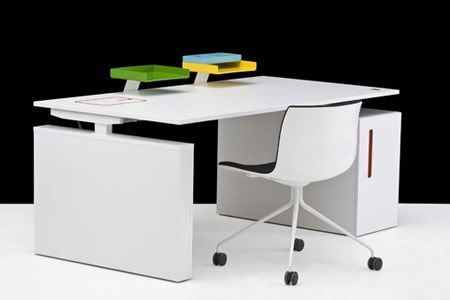 In Nomono you find integrated cable trays to hide all the cables. The tray is close at hand for laptop-, i-pod, or the telephonecharger. It can also be fitted with USB or other technology to connect the office. Through serialconnection of the electricity for all the tables the cables are invisible.
NOMONO are especially designed to work in an open-plan office. With its distinct and fixed horizontals the tables calms down an environment that can be experienced as chaotic. The legs have full sides which makes it even easier to organize your office – all the things that normally are found under the table are hidden.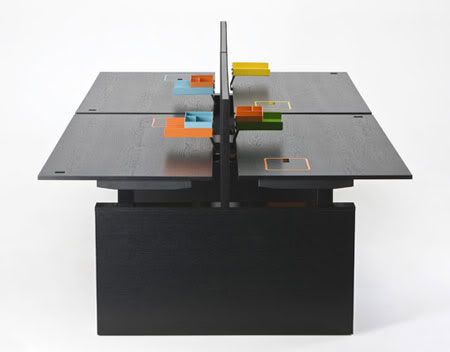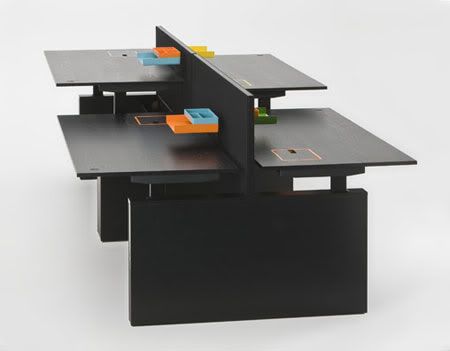 via
Horreds

Category: Design, furniture + lighting, furniture and lighting