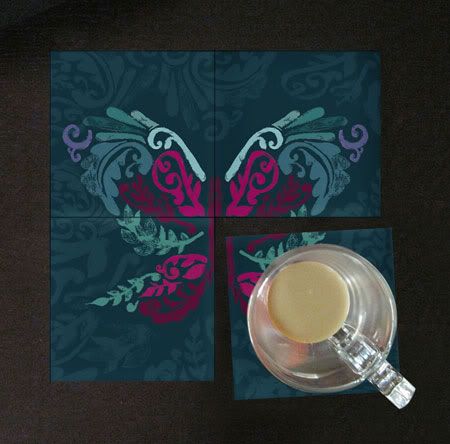 Designed my Deena Fadel, CoasterArt is basically a few coasters that will form an art of picture when put together. Why should people just stack up their coasters and bung them in the corner, when every item should add to the beauty of ones house, therefore CoasterArt is perfect to display on the table, as it compliments the rest of the furniture, as well as to be used as regular coasters.

It's funny to have noticed they actually serve as perfect puzzles for children too!
More about Deena:
I am Egyptian, but was born and raised in the UK, and now live in Egypt. I have been drawing and painting since the age of 2, and won my first competition at the age of 3. i won several awards in the field of art and design throughout my college years, then worked in advertising for 4 years, but felt locked up and had many artistic innovations i wanted to explore so i decided to quit and start up my own business!
Note: Thanks Deena for sending us the designs. For interested readers, you can contact Deena at complimentshop@hotmail.com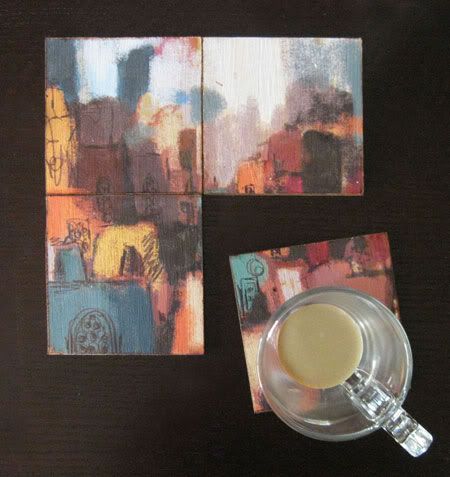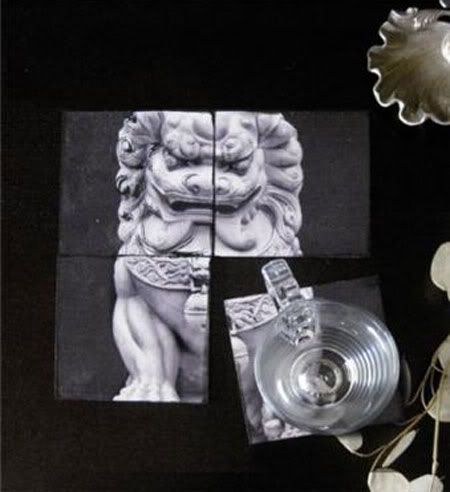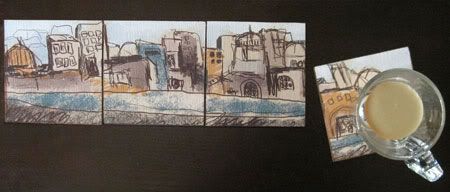 Category: objects