---
---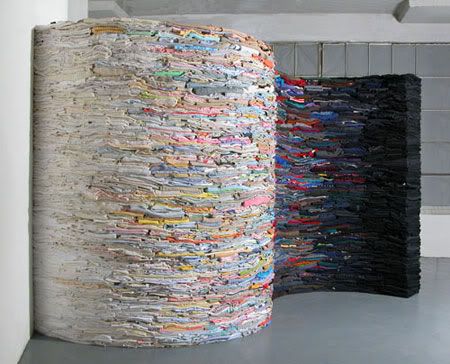 Utilizing discarded clothing, Derick Melander creates some truly impressive installations. The painstakingly folded and architecturally stacked works of Derick Melander take the form of wedges, columns, walls and enclosures, typically weighing between five hundred pounds and two tons.
In Melander's words, "As clothing wears, fades, stains and stretches it becomes an intimate record of our physical presence. It traces the edge of the body, defining the boundary between the individual and the outside world."
"The clothing used for these works is folded to exact dimensions and attention is paid to the ordering of the garments. For example, the sequence can relate to the way we layer the clothing we wear or the clothing can be sorted by color, gender or by the order that it was received. Individual components are often connected together with shirt sleeves, pant legs and belts forming bridge-like appendages."
"For me, the process of folding and stacking the individual garments adds a layer of meaning to the finished piece. When I come across a dress with a hand-sewn repair, or a coat with a name written inside the collar, the work starts to feel like a collective portrait. As the layers of clothing accumulate, the individual garments are compressed into a single mass, a symbolic gesture that explores the conflicted space between society and the individual, between the self and the outside world."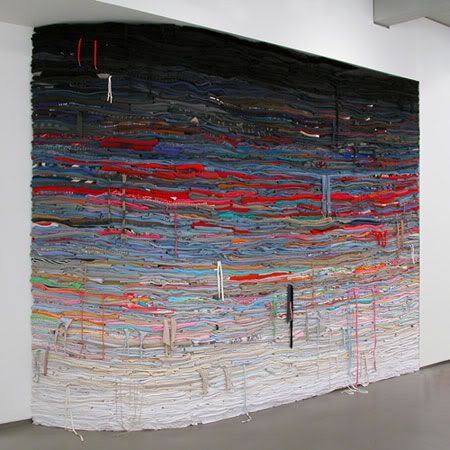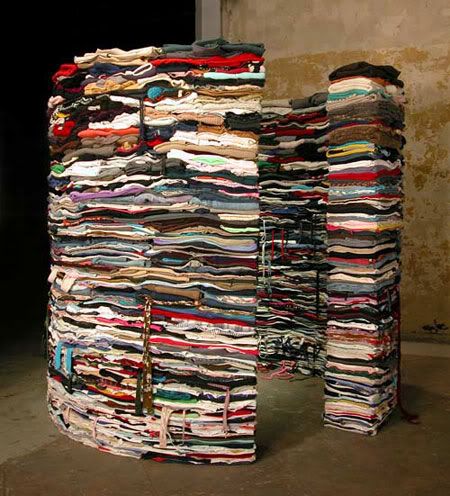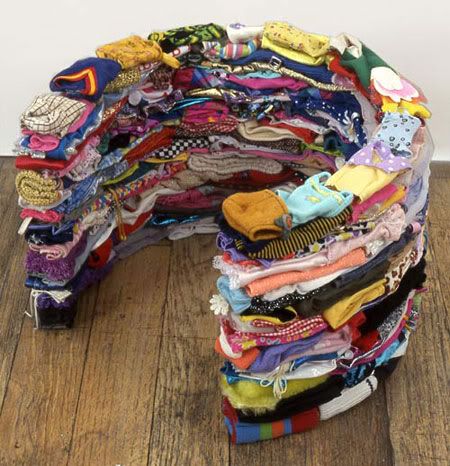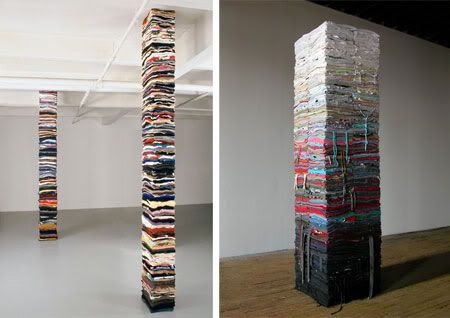 Category: art + craft, art and craft