---
---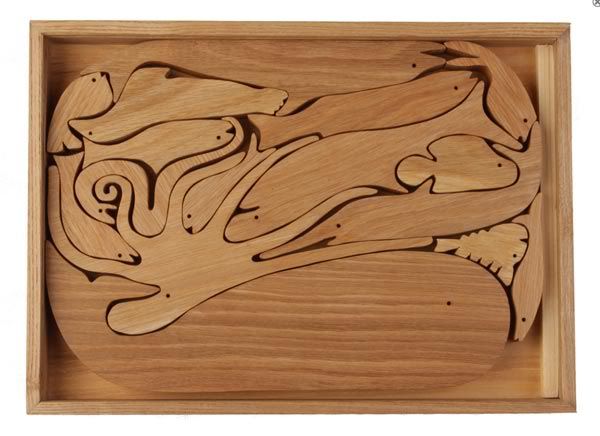 After the successful
Sedici Animal Puzzle
, Enzo Mari created the followed up version- the Pesci Animals Puzzle in 1960s.
Made of expandable resin, the puzzle also consist of 16 aquatic animals (3 mammals, 1 mollusc and 12 fish). They fit into one another jig-saw-fashion and can also be stood upright. Same with Sedici Animal, the puzzle has no given rules because the complex of formal and symbolic relationships that characterizes the animals stimulates the relating aptitude proper to the child's stage of development.
The range of interpretation encourages the child to develop his creative capacity, leaving rules of the game to his own invention.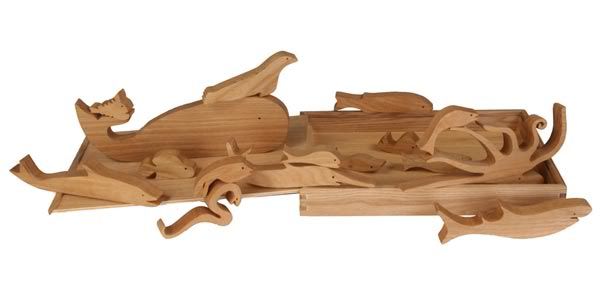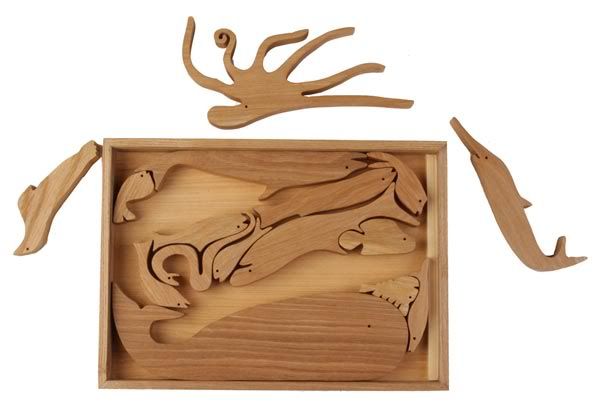 via
Danese