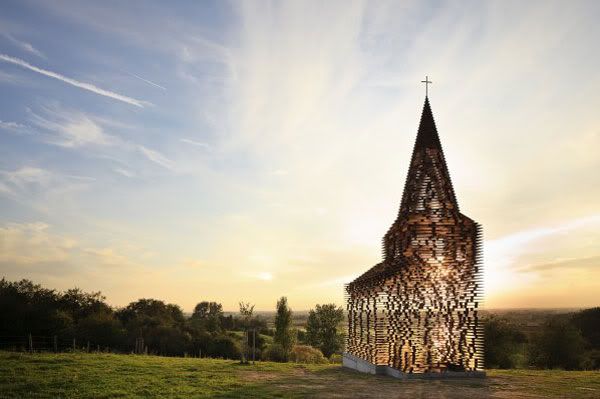 A collaboration between young Belgian architects Pieterjan Gijs and Arnout Van Vaerenbergh, Reading Between The Lines is a see-through church in the Belgian region of Haspengouw. Part of the Z-OUT exhibition project, an initiative in which Z33, the contemporary art museum of the city of Hasselt, presents art in public space.

Constructed in the rural landscape, by a cycle route, that's based on the design of the local church. This 'church' consists of 30 tons of steel and 2000 columns, and is built on a fundament of armed concrete. Through the use of horizontal plates, the concept of the traditional church is transformed into a transparent object of art. Depending on the perspective of the viewer, the church is either perceived as a massive building or seems to dissolve – partly or entirely – in the landscape. On the other hand, looking at the landscape from within the church, the surrounding countryside is redefined by abstract lines.

Reading between the lines can be read as a reflection on architectural themes such as scale, the ground plan etc., but the project also emphatically transcends the strictly architectural. After all, the church does not have a well-defined function and focuses on visual experience in itself.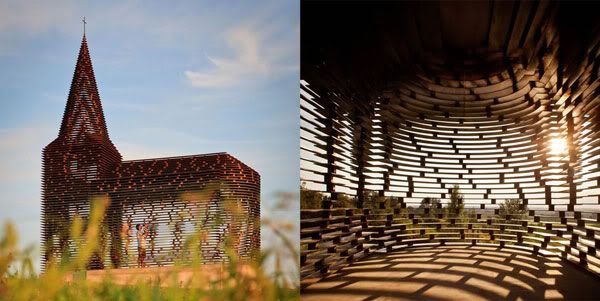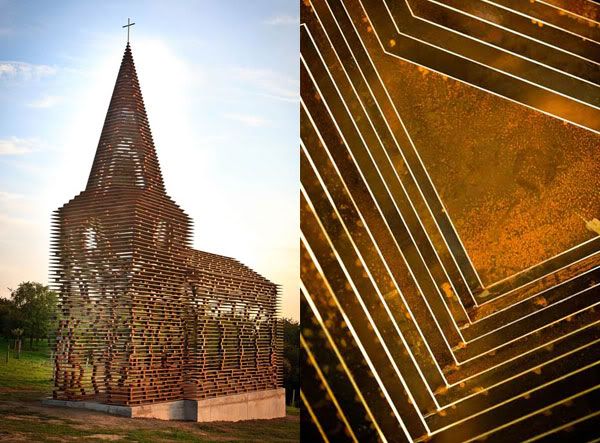 +
Z-OUT

Category: architecture + interiors, architecture and interior, Belgium Architecture