---
---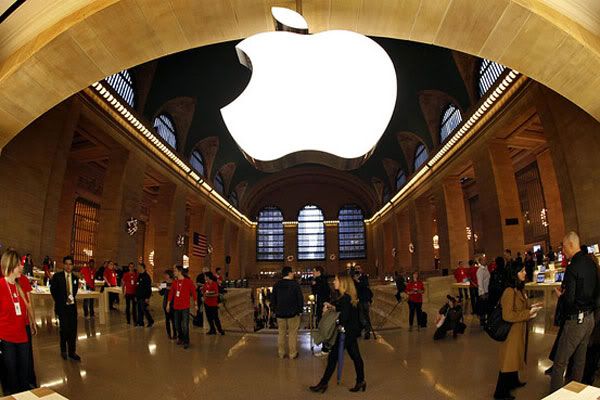 Apple will show off its new store in Grand Central Terminal this Friday. This one-of-a-kind Apple retail store overlooks the 140-year-old train station. Also one of Apple's biggest retail outlets in the world, the store is huge- occupying 23,000 square feet.

Shoppers will be greeted with the iconic glowing Apple when they walk up the staircase to enter the store. Creative interior design and space planning complement the Grand Central's marble floors, high arched ceilings and orb-like chandeliers, which is no surprise since Apple has stores in historic spots all over the world, like underneath the Louvre and London's Covent Garden.

The new Apple store features two Genius Bars for free technological support; rooms dedicated to personal device setup; training room; and "Personal Pickup" where customers can buy items online, but then pick up their purchase at the Grand Central Terminal store.

The store will open this Friday at 10 a.m.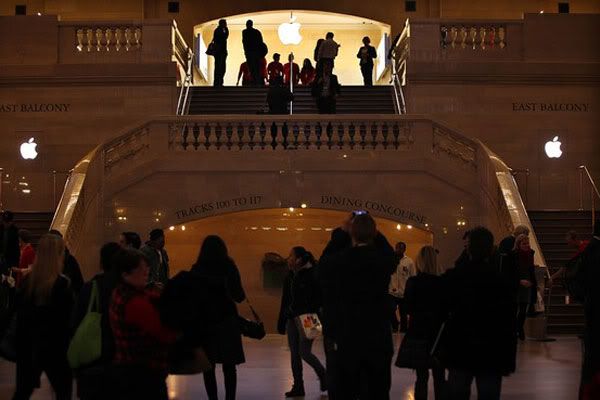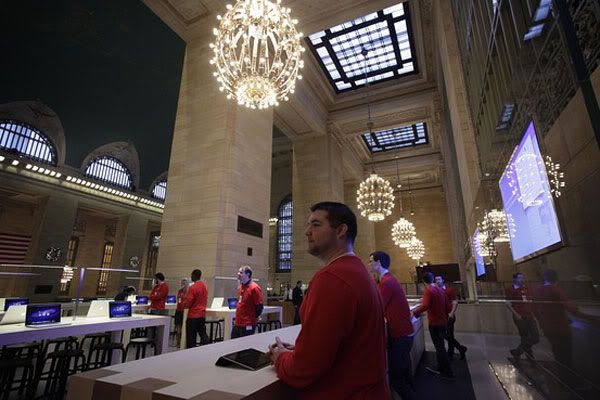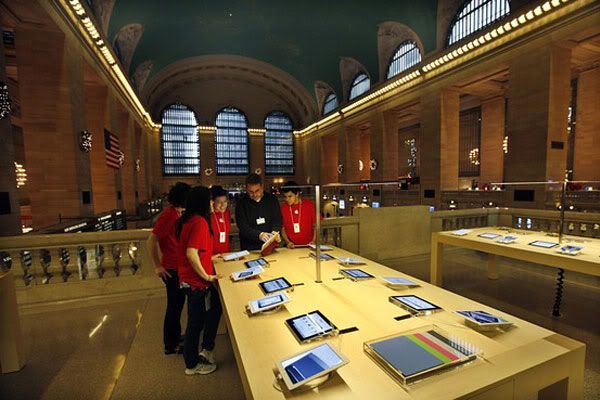 +
apple

Category: apple grand central store, architecture + interiors, architecture and interior, else, events, Lifestyle