---
---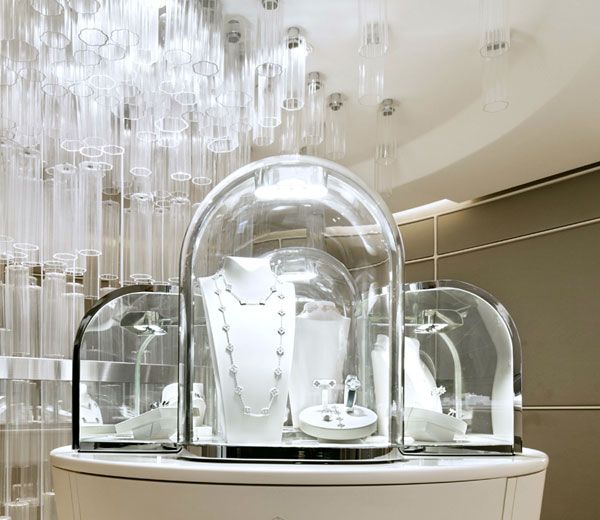 With the appeals of China massive wealth and crazyiness of luxury items, Van Cleef & Arpels' third flagship store was opened in September 2011 in Hong Kong following their Paris and New York expansion. Designed by Patrick Jouin & Sanjit Manku, the impressive illuminated facade catches the attention thanks to its poetic contrast with the rest of the street.
The
interior decoration
is the quintessence of refinement. The ornamental style, the engraved bas-relief panels, the chromatic harmony of soft hues, the subtle lighting effects, the use of leather and the floral theme are all inspired by the Place Vendome Maison.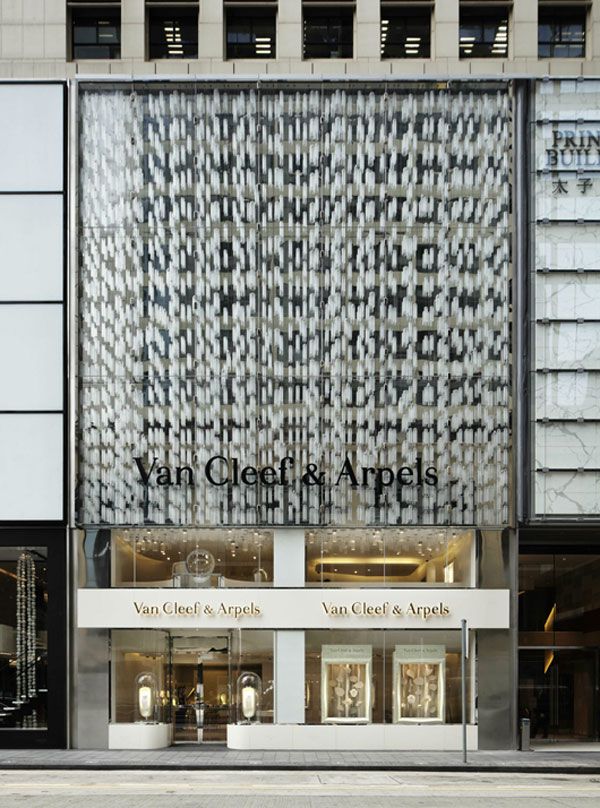 As always, designer Patrick Jouin had his conceptual hand in the design on this store. Unlike conventional jewellery store where things are kept at arm length, modern touches such as bubble-style glass dome containers are placed around the store for customers viewing pleasure.
According to Patrick Jouin, jewellery is so small, you can just pass by and not be aware of it. The idea of the architecture of the space is to create this special emotion for people to be surprised, to look and notice. The hologram of the jewellery is a simple magical trick – you can almost touch it! Most visitors can't buy the pieces, so on top of there being the 'fun' element, it was also important that there wasn't any barrier between visitor and jewellery.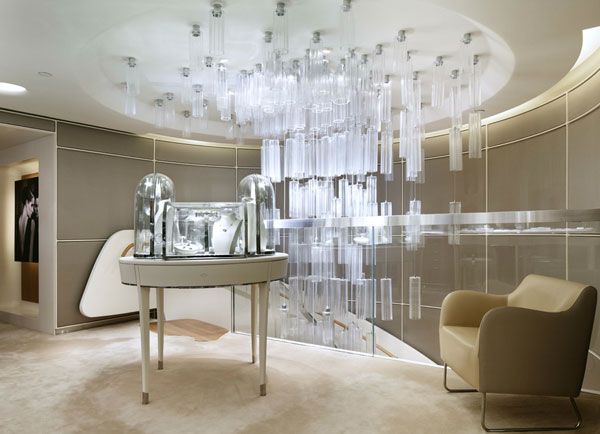 +
Jouin Manku

Category: architecture and interior, boutique design, Fashion, Van Cleef Arpels