---
---
Street furniture is an essential part of the landscape in towns and cities all over the country, fulfilling a practical purpose whilst attempting to remain aesthetically pleasing in the process. There are plenty of dynamic and futuristic designs on display around the world, and we have put together a collection of some of the most impressive and creative pieces of street furniture to be found on streets around the globe.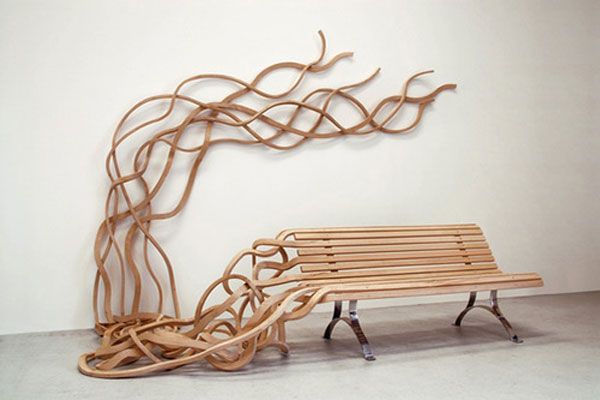 The aptly named Spaghetti Wall by French-Argentine designer Pablo Reinoso is constructed of chestnut and iron. Reflecting the nature of the material from which it is constructed the bench branches out from the seating area stretching upwards, 'reflecting the desires of urban explorers to roam, both creatively and physically.'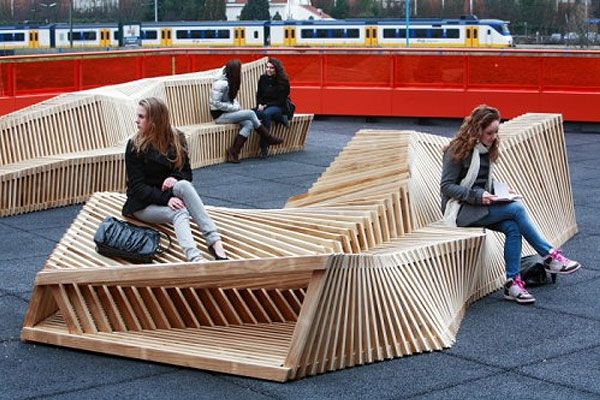 'Reef Bench' by Remy and Veenhuizen incorporates natural materials and highly styled design to create an organic and functional piece of street furniture. Made for a high school in The Netherlands, the bench encourages socialising by the use of vertical and horizontal space, whilst the style brings a splash of creativity to an otherwise confined school environment.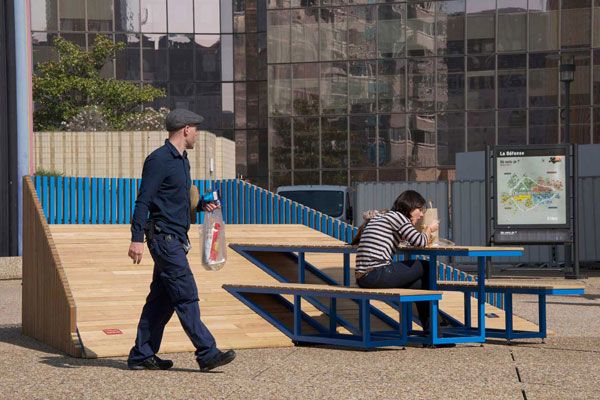 Designed by a group of French designers and engineers, this bench forms part of the DUNE street furniture system. The bench can be used differently depending on the weather conditions, with the sloping acacia wood section encouraging people to lie in the sun, whilst the variety of functional tables, shelves and benches allow the public to use it in a number of ways. The benches are designed to blend into the landscape as well as being interchangeable and easily transported to other locations.
The Parking Squid, designed by Susan Robb, is one of Seattle's most interesting pieces of functional street art. The lively design is in the form of a giant squid, with tentacles to lock bikes into. It is helping to generate more interest in both art and cycling amongst locals.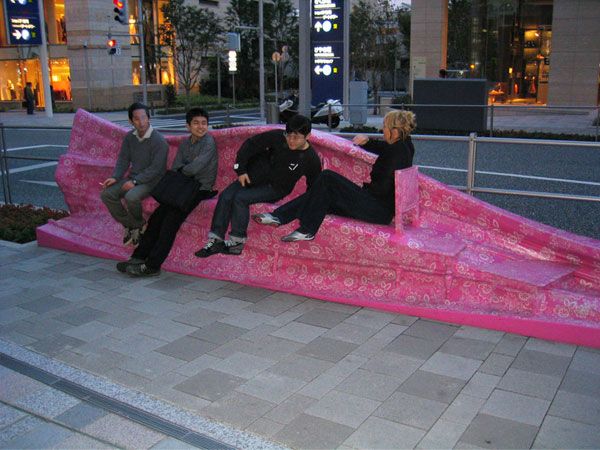 This bench called Day Tripper, can be found in Tokyo, Japan. Its design is inspired by the different positions people take up during the course of the day. The resulting design is a curvy bench featuring a silk screen flower pattern which brings functional creative art to one of the largest private building developments in Japan.
This is a guest post sent in by John Fairbrother of
Bailey Artform
. John is an expert on designer street furniture and contributes to a number of blogs.

Category: Bailey Artform, street furniture