---
---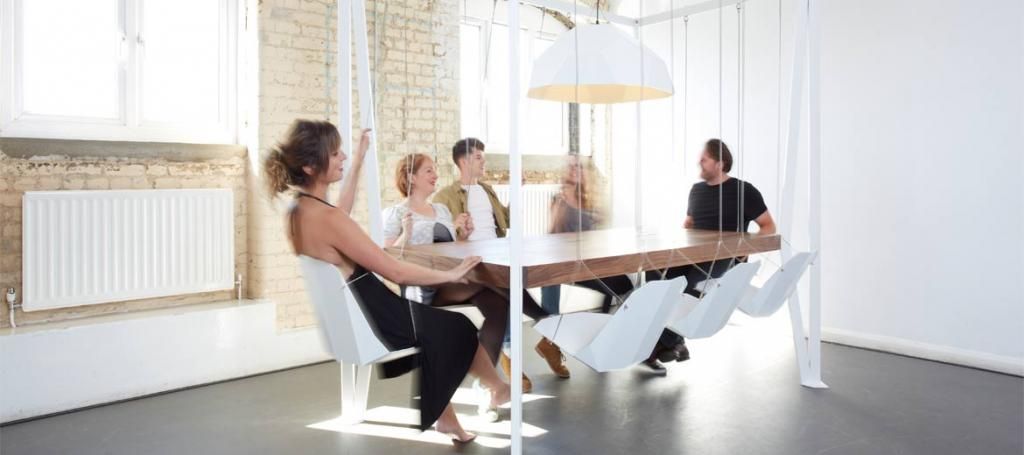 'We don't stop playing because we grow old, we grow old because we stop playing.' George Bernard Shaw
Duffy London
presented the delightful Swing Table, which will transport you back to your childhood. Bring the playground into the boardroom or dining room with the Swing Table. Snap your staff or dinner guests out of the doldrums; meetings or dinners will become a fun and inspiring experience.
A Geo lampshade and 8 hanging chairs are suspended from the four-poster frame around a walnut table top. This playful design will delight and inspire and it makes vacuuming a breeze!
The Swing Table is made of solid walnut wood and powder-coated mild steel.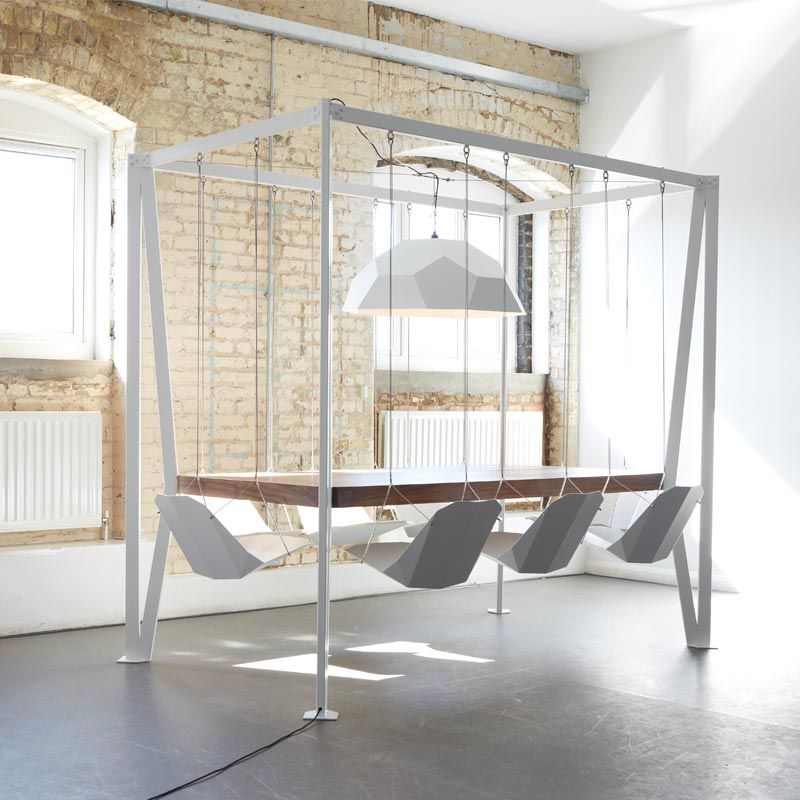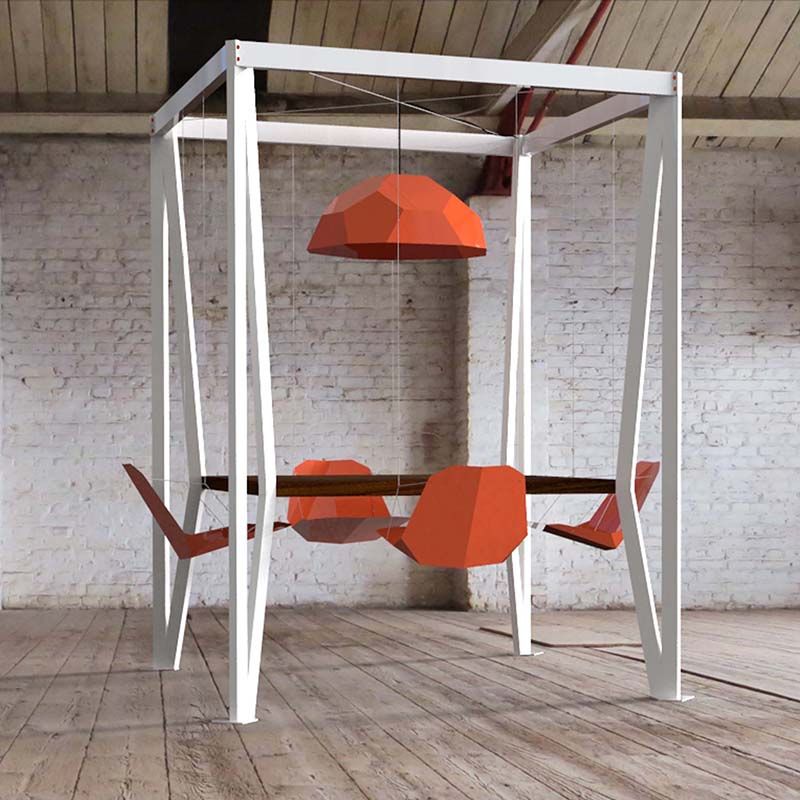 Category: Design, furniture and lighting, outdoor furniture, playground