---
---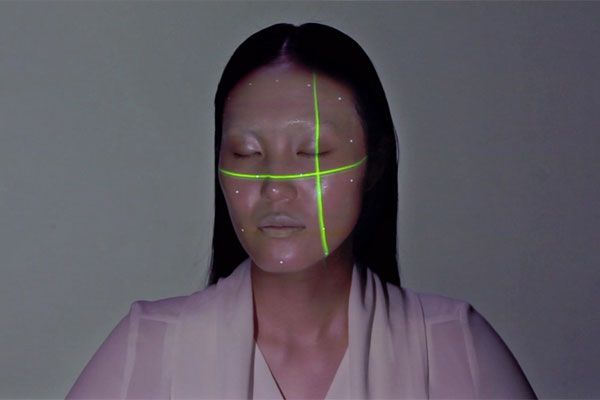 Project
OMOTE
is a collaboration between Japanese 3D projection mapping specialist Nobumichi Asai, makeup artist Hiroto Kuwahara and French digital image engineer Paul Lacroix.
OMOTE, a system that combines motion tracking and projection mapping systems, projects computer graphics onto a seated model's head allow Asai's team to track and then accurately project visuals onto the subject's face. After scanning, OMOTE then projects the computer graphics onto the person's face. The graphics are overlaid on all the contours of the person's face, and are manipulated to follow in real-time as the person moves.
Projecting computer graphics onto objects such as the sides of buildings or vehicles is not new, as many companies have used the technology in the past, often as a marketing gimmick but with this video, OMOTE has raised the bar.

Category: 3D Mapping, art installation, OMOTE, video