---
---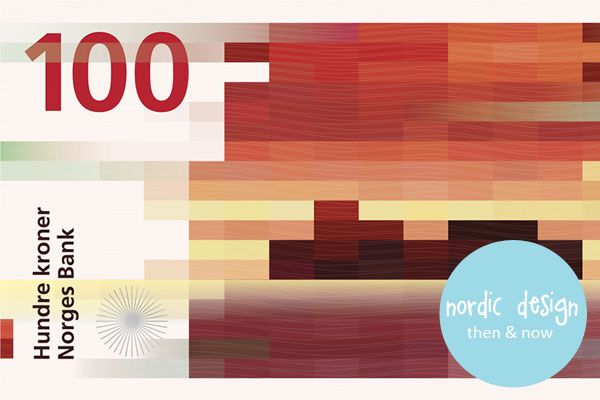 In 2014,
Norges Bank
held a competition for the re-design of Norway new banknotes. The purpose of the competition was to arrive at a proposal that can be the artistic basis of the new banknote series and communicate the theme "The Sea" in an appropriate manner.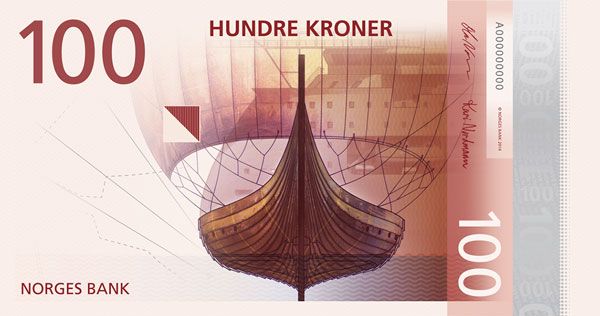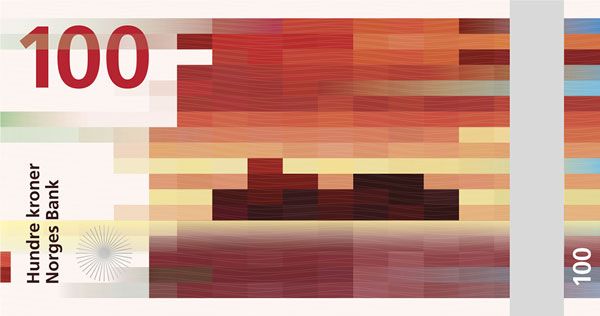 Eight teams were selected for the final round. And the jury have concluded that two proposals stand out- Beauty of Boundaries by Snøhetta Design, and Norwegian Living Space by The Metric System and Terje Tønnessen.
The front-side of the new Norweigan krone banknote will features design from The Metric System, Norwegian Living Space while the reverse sides will be the pixel motifs submitted by Snøhetta Design, Beauty of Boundaries. The design from The Metric System are very well suited to the incorporation of necessary security elements. The expression is open, light and typically Nordic. Using the pixel motifs from Snøhetta Design as the reverse will give the notes both a traditional and a modern expression.
While the new kroners are cool, Norges Bank pointed out that the new banknote will only made available in 2017 at the earliest. The motifs and designs may "differ somewhat" from the proposals, as security and machine-readable elements are introduced into the banknotes.
This article is part of the
Nordic Design: Now & Then
series.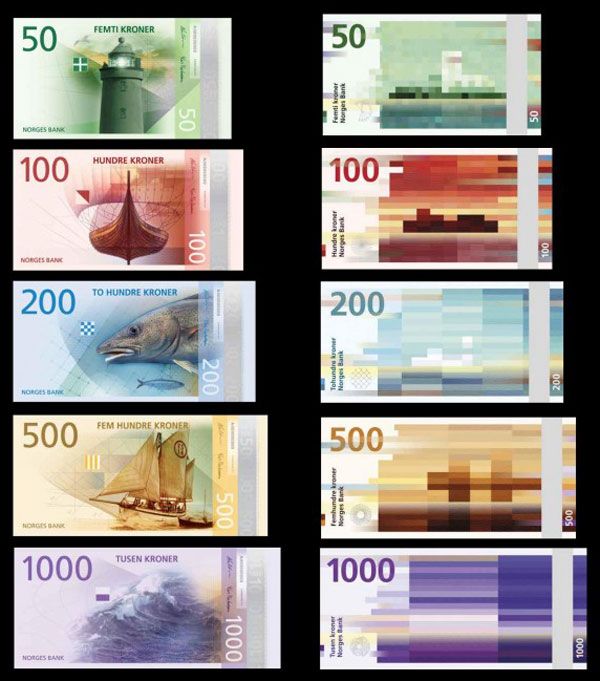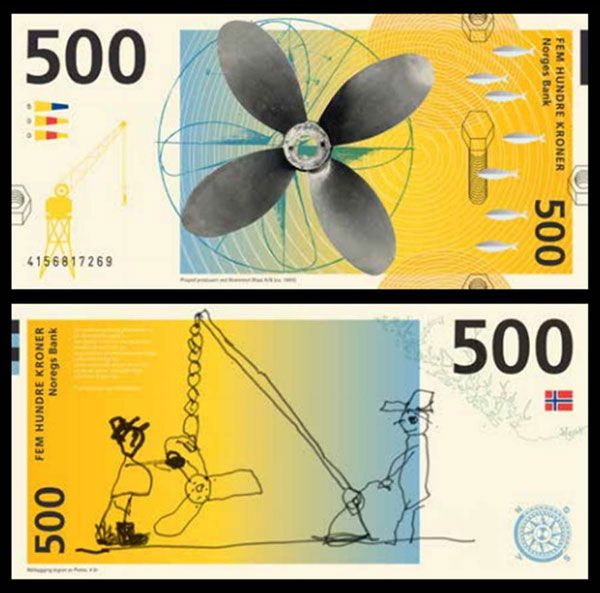 Category: Banknotes Design, Features, Nordic Design, packaging and graphics