---
---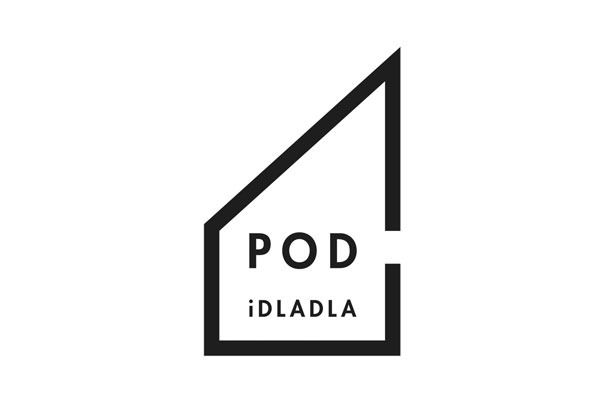 Pod-Idladla
is a modular, prefabricated nano-home designed by Clara da Cruz Almeida. The interior and product design is done by Dokter and Misses.
With the idea of rising housing prices and deteriorating living quality, Pod-Idladla aims to make our life simpler by allow us to concentrate on what matters: the experience of living; it takes five minutes to clean and saves effort and time even in the daily task of cooking because everything is reached while you are standing on the same spot. If you move, from city to city, you can ultimately just move the house with you, saving time on house hunting.
Each pod is 17-square-meter per units and can be positioned in various configurations to form larger, multi-use living areas. Each space is designed to have a dual use; spaces are not named as conventional rooms; the owner is free to change their use as needed. It sleeps two comfortably in the mezzanine bedroom. The downstairs task room can accommodate an occasional guest and doubles as an office or laundry room. A corridor between the front and back spaces houses a shower area and the outdoor deck encourages indoor-outdoor living.
The Pod-Idladla is an ideal home not only for a home starter but also as a weekend getaway where you want to save cost, and leaves little footprints on the site.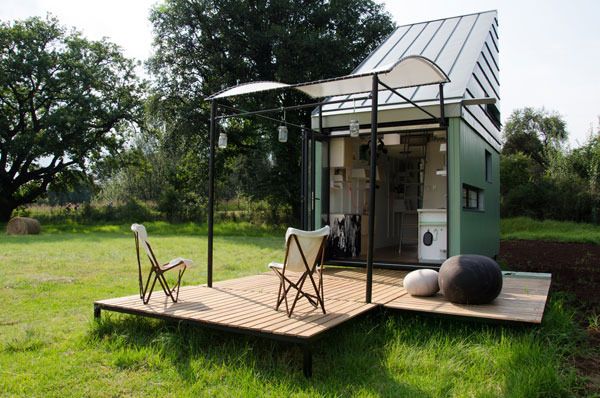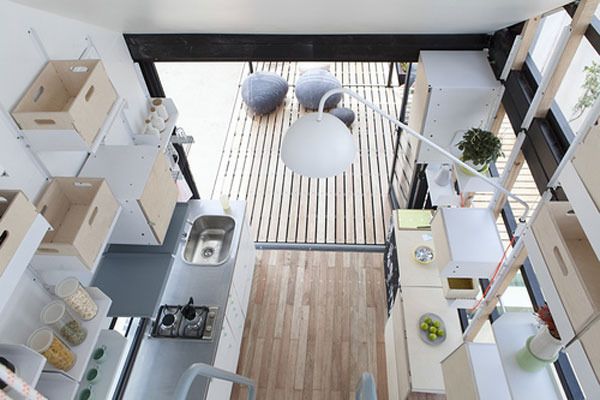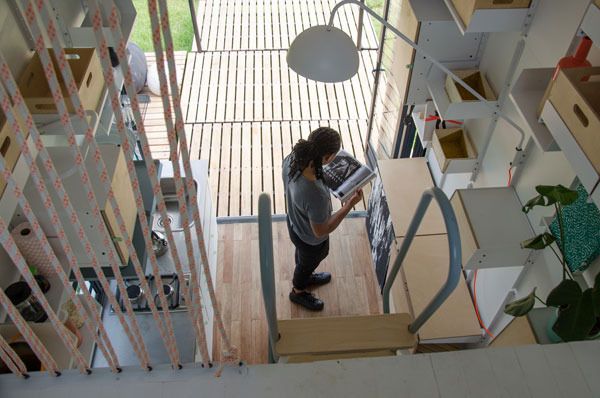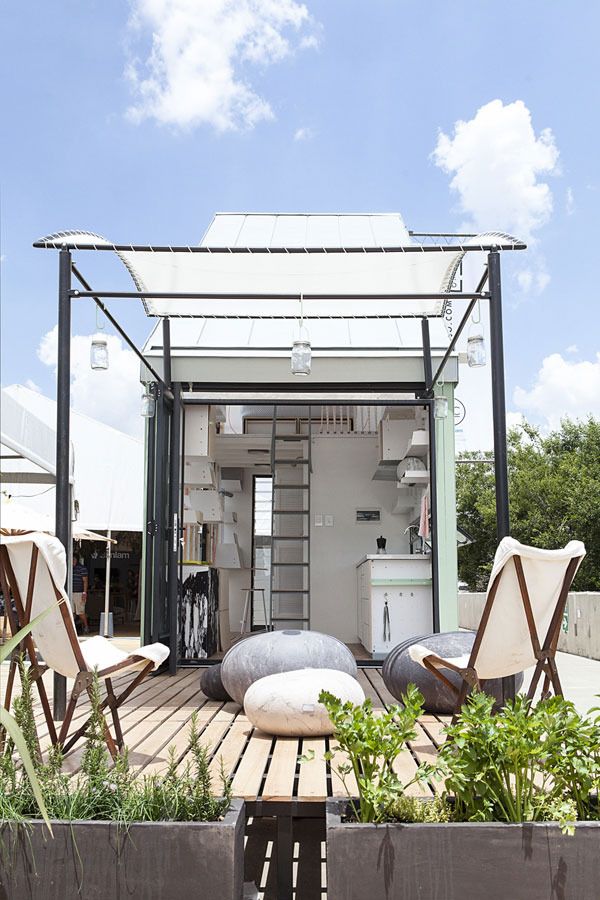 Category: Africa Design, architecture and interior, Design