---
---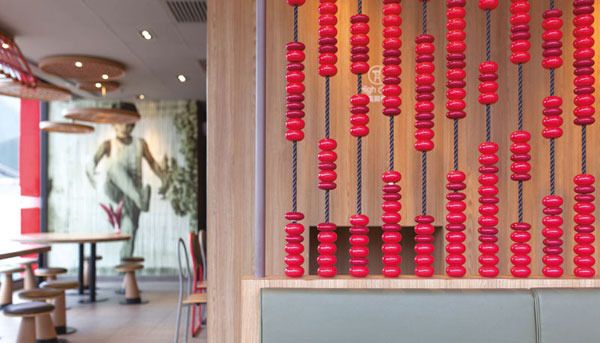 Hong Kong based
NC Design & Architecture
has been leading the new wave of makeover for McDonald's Fast Food Chain in Asia. The makeover is characterized by design elements inspired by local culture but with a modern interpretation, creating an ambiance that is uplifting yet familiar to McDonald's existing customers.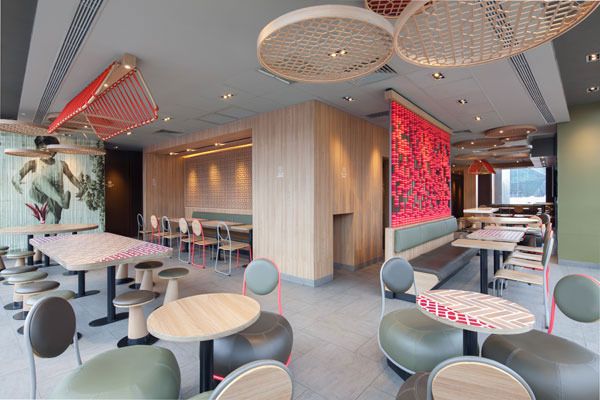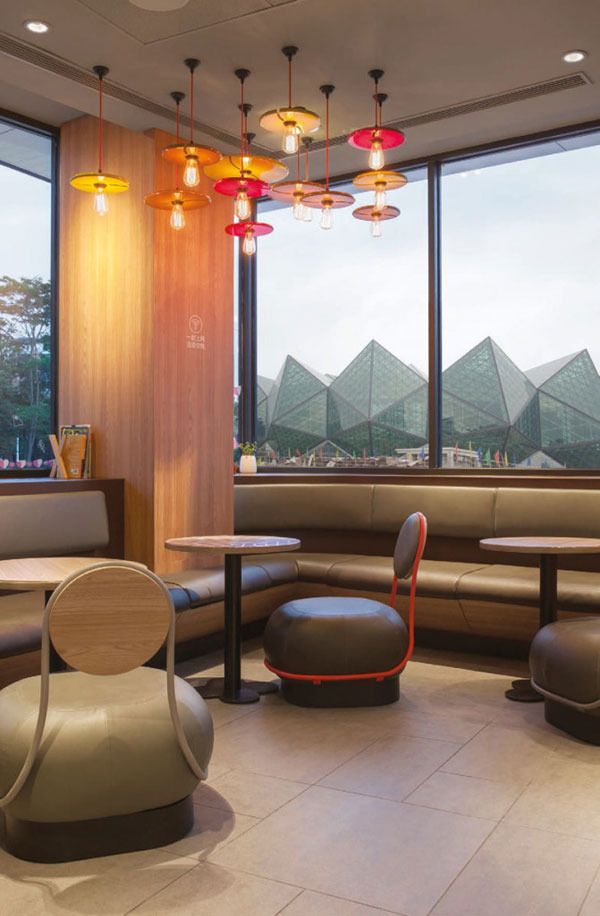 For McDonald's China makeover, the fast food restaurant interior reflects "Scandinavian simplicity- clean, simple and natural". The interior design is inspired by a farmer's market typically associated with freshness of produce, with the intention to showcase a feeling of freshness and conviviality with a focus on community dining". Culturally-inspired elements include a partition mimicking a Chinese abacus, round canopies recalling bamboo steaming baskets, patterned table top and wall feature reminiscent of traditional window lattice.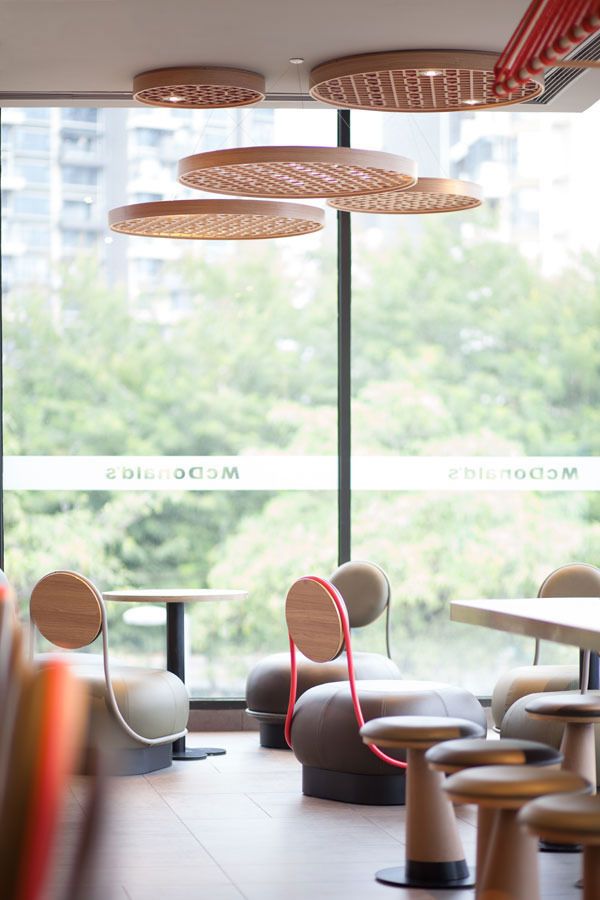 Unless previous design of the fast food giant, the interior styling is no longer generic for all McDonald's restaurant across the country, but individually adjusted to reflect the local culture of the restaurant location.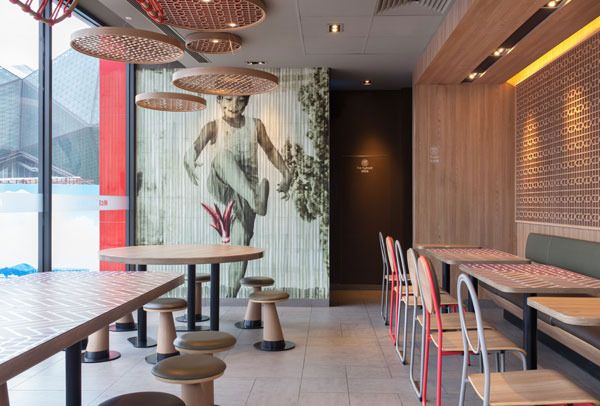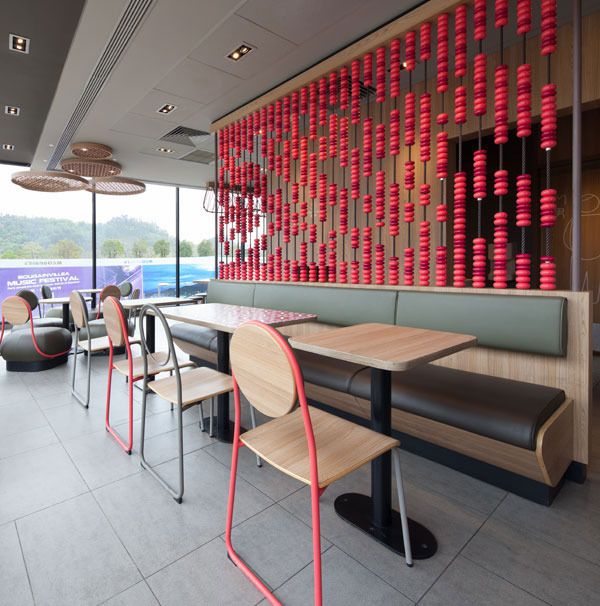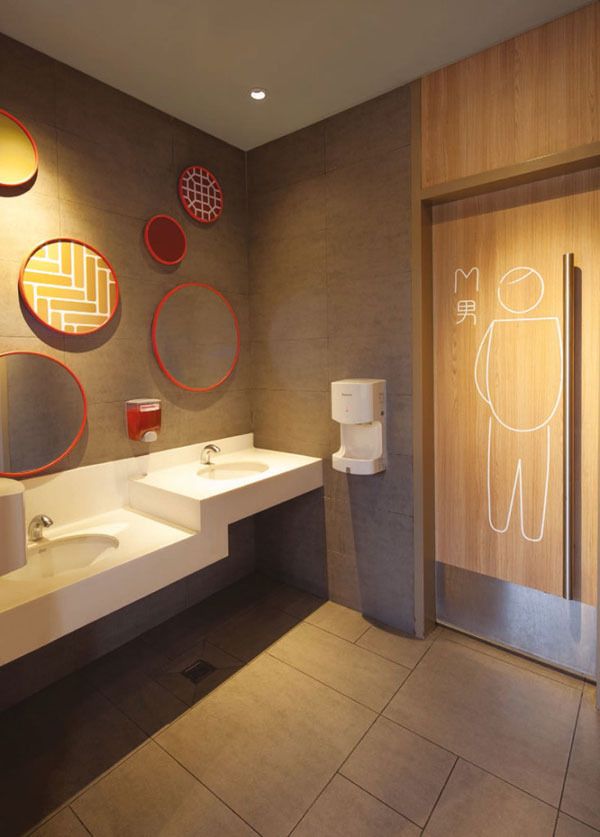 Category: architecture and interior, china