---
---
Recently we have published the cute Japanese Rice Packaging (See:
Sangamura
). Here we found the way to do the packaging yourself. The DIY guide is from
SOYL: Story Of Your Life
.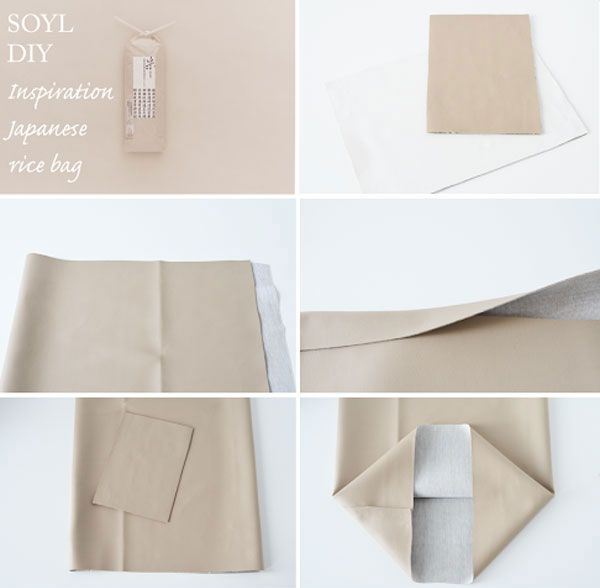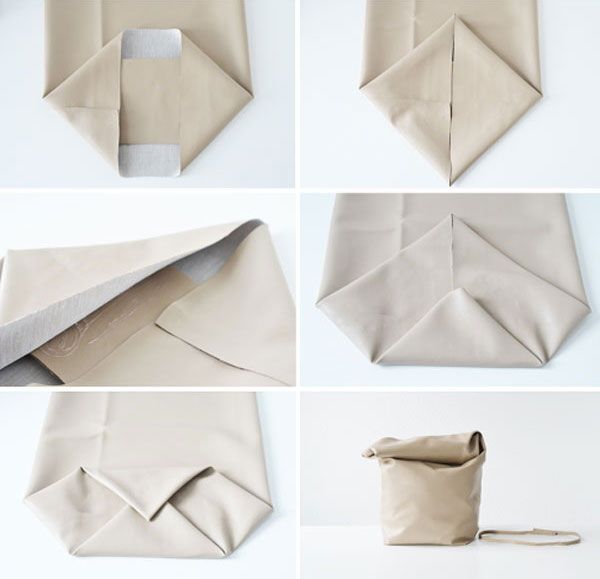 First up, we have to make the bottom of the bag with a piece of cardboard. Mine is an A5, half of the A4 cardboard.
Cover the piece of cardboard with the faux leather, both sides and glue it together.
Now the measurements for the bag. Wide is 74 cm plus 5 cm en height is 68 cm. You can always cut the fabric off the top once your done.
Glue or stitch the sides together using the extra 5 cm.
Fold the bottom like the picture.
Insert the piece of cardboard.
Now glue as you see on the pic.
Fold like an envelope.
You need to make straps with the left over material.
Make two cuts, 5 cm apart.
See pictures how to fold with two different methods: a. Just role the strings downwards and tie the strings together. b. Fold the two corners inwards and then role it downwards.
---
---

Category: DIY design, Japan Design, packaging and graphics